Skip to main content
Tutt Library Research Guides

Find These Books @ Tutt Library
Jobs for Everyone!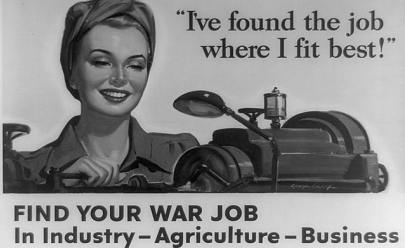 image from The National WW II Museum
IMAGES
Ad*Access

This collection from Duke University presents images and database information for over 7,000 advertisements printed in U.S. and Canadian newspapers and magazines between 1911 and 1955.
Women workers install fixtures and assemblies to a tail fuselage section of a B-17 bomber at the Douglas Aircraft Company plant, Long Beach, California.
photo credit: Alfred Plamer; Library of Congress
Find These Electronic Resources in Tutt Library
Tutt Library, Colorado College      Research Help Desk: 719-389-6662, Texting: 719-387-5441, E-mail: tuttref@ColoradoCollege.edu