Skip to main content
Tutt Library Research Guides

Just for Fun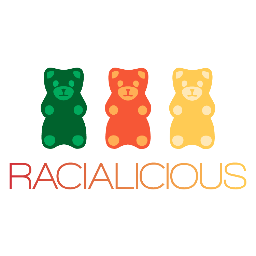 Racialicious

RACIALICIOUS.COM —" the intersection of race and pop culture" — is owned and edited by "certified media junkie" Latoya Peterson, who "provides a hip-hop feminist and anti-racist view on pop culture with a special focus on video games, anime, American comics, manga, magazines, film, television, and music."
Black Voices
Aol Black Voices : The premiere site for African American news, viewpoints, and community. Visit BV daily to get informed, connect through our profiles, and express yourself on our message boards. Get the latest coverage of black news, black entertainment, black stars, politics, black style and beauty, black relationships, money, and more. Share your voice at BV!
Online Blogs & Websites
Black Girls Code

BLACK GIRLS CODE "has set out to prove to the world that girls of every color have the skills to become the programmers of tomorrow." The mission of the organization, which has just launched a "Summer of Code" campaign to teach 300+ children to program (in 90 days!) in Chicago, Atlanta, St. Louis, Detroit, Los Angeles, Oakland, and San Francisco, is "to increase the number of women of color in digital careers by empowering girls of color ages 7 to 14 to become innovators in STEM fields, leaders in their communities, and builders of their own futures through exposure to computer science in a supportive and challenging environment."

Crunk Feminist Collective

This blog consists of a group of self-identified "hip hop generation feminists " who provide immediate and savvy critique on the complicated forms of oppression that hip-hop generation feminists face.

FRAmes on GENder (FRAGEN)

The FRAGEN project brings together books, articles and pamphlets that were influential in the development of feminist ideas in 29 countries during the second half of the 20th century. The aim of the project is to facilitate comparative research into the history of feminist thinking in 27 EU countries plus Croatia and Turkey.

Freedom's Sisters (exhibit from the Smithsonian Institute)

Freedom's Sisters, a collaboration between SITES and Cincinnati Museum Center, brings to life 20 African American women, from key 19th-century historical figures to contemporary leaders, who have fought for equality for all Americans.

Gender and Land Rights

A global resource from the Food and Agriculture Organization of the United Nations. Disparities on land access are one of the major causes for social and gender inequalities in rural areas. Gender differentiated rights to land have implications on rural food security and nutrition as well as on the wellbeing of rural families and individuals.

Mississippi Appendectomy

This is an online archive that compiles information about women of color and coercive sterilization in the United States

Mobile Homecoming

This is an experimental archive that spreads interviews of queer Black elders via Internet video.

National Alliance of Black Feminist Papers

Some of the goals of NABF included promoting a more positive and accurate portrayal of Black women in the media; preserving the cultural heritage of Black women while helping to politicize them; and combating the dual oppression of racism and sexism.

Resistance of Working Black Women

This blog offers historical insight based on the lives and resistance of working black women in the United States to support an ongoing narrative about labor, maternity, resistance, and justice.

A Guide to Resources on African Americans, Native Americans, and Women in the Era of the Revolution

Courtesy of the E Pluribus Unum Project. Funded by a grant from the National Endowment for the Humanities, it is co-directed by Dr. John McClymer, Professor of History, Assumption College; Dr Lucia Knoles, Professor of English, Assumption College; and Dr. Arnold Pulda, Director of Gifted and Talented student programs for the public schools in Worcester, MA.

Southern Poverty Law Center

The Southern Poverty Law Center is dedicated to fighting hate and bigotry and to seeking justice for the most vulnerable members of our society. Using litigation, education, and other forms of advocacy, the Center works toward the day when the ideals of equal justice and equal opportunity will be a reality.
The Feminist Wire
The Feminist Wire

The mission of The Feminist Wire is to provide socio-political and cultural critique of anti-feminist, racist, and imperialist politics pervasive in all forms and spaces of private and public lives of individuals globally.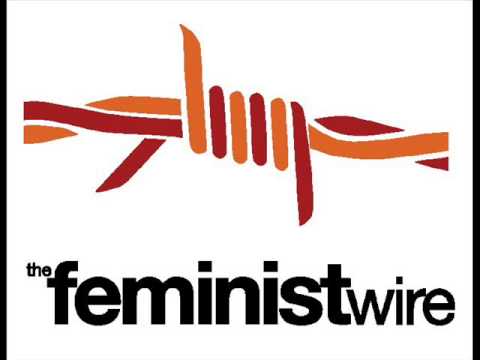 Tutt Library, Colorado College      Research Help Desk: 719-389-6662, Texting: 719-387-5441, E-mail: tuttref@ColoradoCollege.edu